IT Consultancy
In-depth technical IT consultancy for businesses of all sizes and infrastructures. Through our knowledge and experience of commercial IT we are able to provide a comprehensive level of advice and support that can help you make the right IT decisions for your business.
We can integrate your business with the latest cloud technologies without the need to deploy and maintain hardware and software on-premise, delivering robust all-day every-day reliability and productivity.
Work Anywhere


Run software applications from anywhere in the world. Remote users experience real-time access to run their applications as fast as, if not quicker than if they were operating from within the office through a web browser.
Data Centre &
Hosting Services
Our Hosting Infrastructure, Backup and Disaster Recovery services enable you to outsource your server data storage, security and networking to us with complete confidence. Automatic backup and data recovery using industry standard software gives you piece of mind to outsource your server data storage, security and networking with complete confidence.
IT in Education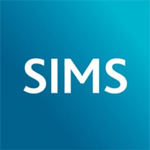 CORE Data Systems is pleased to be able to offer schools IT support services to meet their specific requirements, incorporating configuration and management of all third party educational software packages and services.